Accepting new patients
Make an Appointment
Specialties
Craniofacial plastic surgery, Eye care (optometry exams), General surgery, Oculoplastic surgery, Trauma reconstruction
Languages
English, Farsi, Spanish
Biography
A.J. Amadi, M.D. is a board certified surgeon in Ophthalmology at the Eye Institute at Harborview and a UW associate professor of Ophthalmology and Plastic Surgery.

Dr. Amadi believes that patients always come first. He strives to create active partnerships with his patients to achieve the best possible outcomes.

Dr. Amadi earned his M.D. at State University of New York at Syracuse. He has expertise in orbital and ophthalmic/facial plastic surgery, including cosmetic facial surgery, eyelid surgery and orbital surgery.
Personal Interests
Dr. Amadi enjoys basketball, soccer, swimming, skiing, listening to music, driving cross-country and traveling.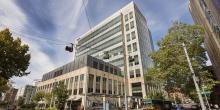 908 Jefferson St., 7th Floor Seattle, WA 98104
Cataracts, Cornea and external disease, Eye care (optometry exams), Glaucoma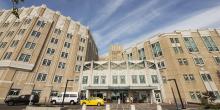 325 9th Ave., 4th Floor West Clinic Seattle, WA 98104
Cataracts, Cornea and external disease, Eye care (optometry exams), General surgery
Upstate Medical University
Medical education, 1996
UW - Ophthalmic Plastics Fellowship
Fellowship
Massachusetts Eye & Ear Infirmary/Harvard Medical School Program
Fellowship, Ophthalmic Pathology/Oncology
St. Joseph Hospital Medical Center
Internship
New York University
Residency, Ophthalmology
Board Certifications
Ophthalmology, 2002, American Board of Ophthalmology