Biography
B. Fendley Stewart M.D., F.A.C.C., is a cardiologist specializing in the prevention of cardiovascular disease, including the treatment of subclinical atherosclerosis, cholesterol abnormalities, hypertension and metabolic syndrome. Dr. Stewart provides consultations for a wide variety of heart and vascular problems, including coronary disease, arrhythmias, valve disease, peripheral vascular disease and hypertension.
His clinical interests include primary and secondary prevention of coronary heart disease; valvular heart disease including mitral valve prolapse, aortic stenosis and aortic regurgitation; arrhythmias including atrial fibrillation; heart failure; hypertension; and hyperlipidemia.
Dr. Stewart practices evidence-based medicine, where his treatment recommendations are based on clinical trial results and/or current practice guidelines such as those published by the American College of Cardiology.
He encourages his patients to actively participate in their treatment through lifestyle modification, which includes preventing disease with diet, exercise and pharmacologic therapy.
Personal Interests
With his free time, Dr. Stewart enjoys music, especially the guitar, history, biking and exercising.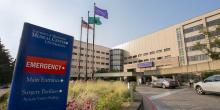 1959 NE Pacific St., 3rd Floor Seattle, WA 98195
Adult congenital heart disease, Advanced heart failure and transplant cardiology, Behavioral healthcare, Cancer care and your heart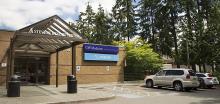 21701 76th Ave. W, Ste. 201 Edmonds, WA 98026
Advanced heart failure and transplant cardiology, Cardiac stress tests and monitoring, Cardiology (cardiovascular disease), Cardiovascular imaging
Stanford University School of Medicine
Medical education, 1986
UW - Division of Cardiology
Fellowship, Medicine
New England Medical Ctr Hospitals
Internship, Medicine
New England Medical Ctr Hospitals
Residency, Medicine
Board Certifications
Cardiovascular Disease, 1993, American Board of Internal Medicine