Biography
Edward Verrier, M.D., is a board certified surgeon at the Cardiology Clinic at UW Medical Center, chief of UW Cardiac, the UW's K. Alvin and Shirley E. Merendino Endowed Professor of Surgery and a UW professor of Cardiothoracic Surgery.

Dr. Verrier specializes in adult cardiac surgery, including adult congenital heart disease and transplantation. He is committed to partnering with his patients to provide state-of-the-art cardiac surgical care. He is also committed to participating in vital clinical research and advancing the science of cardiac surgery.

Dr. Verrrier earned his M.D. at Tufts University in Medford, Massachusetts. His clinical interests include cardiac transplantation, complex adult cardiac surgery, myocardial revascularization, cardiac valvular heart disease and adult congenital heart disease. His research interests include improving cardiopulmonary bypass safety, coagulation abnormalities, myocardial protection and heart valves.
Personal Interests
In his spare time, Dr. Verrier enjoys running, skiing, cycling and the theater.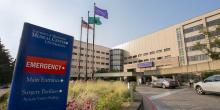 1959 NE Pacific St., 3rd Floor Seattle, WA 98195
Adult congenital heart disease, Advanced heart failure and transplant cardiology, Behavioral healthcare, Cancer care and your heart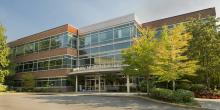 McMurray Medical Building, 1536 N. 115th St. Seattle, WA 98133
Cardiology (cardiovascular disease)
Tufts University School of Medicine
Medical education, 1974
Univ. of Calif. San Francisco
Residency
Univ. of Calif. San Francisco
Residency
Univ. of Calif. San Francisco
Fellowship
Univ. of Calif. San Francisco
Residency
Univ. of Calif. San Francisco
Internship
Board Certifications
Thoracic Surgery, 1985, American Board of Thoracic Surgery