Biography
Gabriel Aldea, M.D., is a board certified surgeon at the Cardiology Clinic at UW Medical Center, UW's chief of Adult Cardiac Surgery, the UW's Edmark Professor in Cardiovascular Surgery and a UW professor of Cardiothoracic and Surgery.

Dr. Aldea specializes in minimally invasive heart surgery, valve replacement or repair, cardiopulmonary bypass and surgery for aortic aneurysms. He strives to create active partnerships with his patients to achieve the best possible outcomes.

Dr. Aldea earned his M.D. at Columbia. His clinical interests include less invasive cardiac surgery as an alternative to standard cardiac surgery, coronary bypass, valvular replacement/repair, aortic aneurysm surgery and repair with endovascular stents and maze atrial fibrillation surgery and atrial revascularization. His research interests are focused on improving methods and techniques for cardiac surgery and on evaluating quality care and outcomes.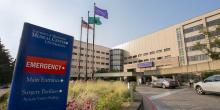 1959 NE Pacific St., 3rd Floor Seattle, WA 98195
Adult congenital heart disease, Advanced heart failure and transplant cardiology, Behavioral healthcare, Cancer care and your heart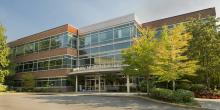 McMurray Medical Building, 1536 N. 115th St. Seattle, WA 98133
Cardiology (cardiovascular disease)
Columbia University College of Physicians and Surgeons
Medical education, 1981
New York Hospital
Fellowship, Cardiothoracic Surgery
New York Hospital
Residency, General Surgery
Univ. of Calif. San Francisco (Surg.)
Fellowship, Cardiovascular
Board Certifications
Thoracic Surgery, 1991, American Board of Thoracic Surgery