Biography
Gail Jarvik, M.D., Ph.D., is a board certified geneticist and head of the Genetic Medicine Clinic and Center on Human Development and Disability at UW Medical Center. She is the UW's Arno G. Motulsky endowed chair of Medical Genetics, a UW professor of Medicine and Genome Sciences and an adjunct professor of Epidemiology.

As a medical geneticist, Dr. Jarvik offers information and diagnostic options for patient-directed, family-centered care.

Dr. Jarvik earned her M.D. at the University of Iowa and her Ph.D at the University of Michigan. She is board-certified in both Internal Medicine and Medical Genetics. Her research focuses on the genetic basis of common diseases, including cardiovascular disease, dementia, and cancer, as well as the implementation of genomic medicine. She is a Pew Scholar in the Biomedical Sciences, among other honors.
Personal Interests
In her free time Dr. Jarvik enjoys family activities and reading.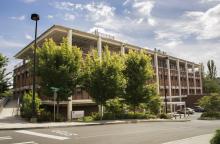 1959 NE Pacific St. Seattle, WA 981957720
Clinical genetics, Medical biochemical genetics, Medical genetics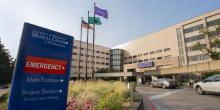 1959 NE Pacific St. Seattle, WA 981957720
Audiology, Autism, Cardiology (cardiovascular disease), Medical genetics
Univ. of Iowa
Medical education, 1987
Univ. of Michigan SOM
Ph.D, 1986, Human Genetics
UW - Dept. of Genetics
Fellowship, Internal Medicine
Hosp. of the Univ. of PA
Residency, Internal Medicine
Hosp. of the Univ. of PA
Internship, Internal Medicine
Board Certifications
Clinical Genetics, 1993, American Board of Medical Genetics