Biography
Jason W. Smith, M.D., is a cardiac surgeon at UW Medicine's Regional Heart Center Cardiology Clinic and a UW assistant professor of Cardiothoracic Surgery.
Dr. Smith treats cardiac diseases, including advanced heart failure. He specializes in heart transplantation and mechanical circulatory support. He believes in creating active partnerships with his patients to achieve the best possible outcomes.
Dr. Smith earned his M.D. from Stritch School of Medicine at Loyola University, Maywood, Illinois. He completed general and thoracic surgery residencies at Loyola University, and fellowships in thoracic transplant and mechanical circulatory support at Stanford University.
Dr. Smith's clinical interests include valvular heart disease, coronary revascularization, advanced heart failure and emerging valve therapies. His research interests include emerging valve technology, heart transplant organ preservation, and artificial heart pumps.
Personal Interests
In his spare time Dr. Smith enjoys diving, traveling and cooking.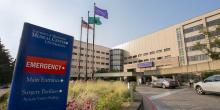 1959 NE Pacific St., 3rd Floor Seattle, WA 98195
Adult congenital heart disease, Advanced heart failure and transplant cardiology, Behavioral healthcare, Cancer care and your heart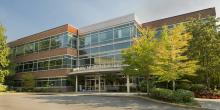 McMurray Medical Building, 1536 N. 115th St. Seattle, WA 98133
Cardiology (cardiovascular disease)
Loyola University Medical Center
Fellowship, 2011, Cardiothoracic Surgery
Loyola University Medical Center
Residency, 2009, Surgery
Loyola University Medical Center
Internship, 2003, Surgery
Loyola University, Stritch SOM
Medical education, 2002
Board Certifications
Thoracic Surgery, 2016, American Board of Thoracic Surgery