Biography
Jennifer Zumsteg, M.D., is a board certified physician in the Rehabilitation Medicine Clinic at Harborview Medical Center and a UW assistant professor of Rehabilitation Medicine and the holder of the Rehabilitation Medicine Residency Director Endowed Professorship.

Dr. Zumsteg serves patients after neurological and traumatic injuries by working with the interdisciplinary rehabilitation team to address acute and chronic rehabilitation needs. She strives to deliver patient-centered rehabilitation care that keeps in mind the best medical treatments possible, patient preference and quality of life improvement by treating the whole person.

Dr. Zumsteg earned her M.D. at the University of Chicago. Her clinical interests include trauma rehabilitation, brain injury and general inpatient rehabilitation. She participates in research after traumatic brain injury with the UW Traumatic Brain Injury Model System. She is actively involved in medical education.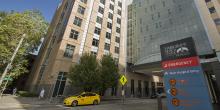 410 9th Ave., 4th Floor - Maleng Bldg Seattle, WA 98104
Amputation/ limb loss, Behavioral healthcare, Brain injury, Electrodiagnostic medicine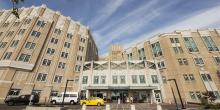 325 Ninth Avenue, 4th floor - West Hospital Seattle, WA 98104
Brain injury, Comprehensive rehabilitation therapies, Physiatry, Rehabilitation medicine and rehabilitation
UW - Dept. of Rehabilitation Medicine
Residency, 2009, Physical Medicine & Rehabilitation
UW - Dept. of Rehabilitation Medicine
Internship, 2006, Physical Medicine & Rehabilitation
Univ. of Chicago Pritzker Sch of Med
Medical education, 2005
Board Certifications
Brain Injury Medicine, 2014, American Board of Physical Medicine & Rehab
Physical Medicine & Rehabilitation, 2010, American Board of Physical Medicine & Rehab