Biography
Karen Stout, M.D., is a board certified physician and associate chief of Cardiology at the Cardiology Clinics at UW Medical Center and Edmonds and a UW professor of Cardiology and an adjunct professor of Pediatric Cardiology.

Dr. Stout believes educating patients about their conditions can ensure they are doing their part to optimize health and are getting what the need from their healthcare team. She enjoys teaching general cardiology and clinical cardiology subspecialties, including adult congenital heart disease and pregnancy and heart disease.

Dr. Stout earned her M.D. at the University of Arizona. She is board certified in both Adult Congenital Heart Disease and Cardiovascular Disease. Her clinical interests and expertise include adult congenital heart disease, echocardiography and pregnancy and heart disease. Her research interests include long-term outcomes of adults with congenital heart disease.
Personal Interests
When not practicing medicine, Dr. Stout enjoys snowboarding, biking, hiking and traveling.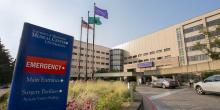 1959 NE Pacific St., 3rd Floor Seattle, WA 98195
Adult congenital heart disease, Advanced heart failure and transplant cardiology, Behavioral healthcare, Cancer care and your heart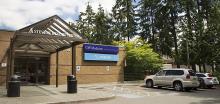 21701 76th Ave. W, Ste. 201 Edmonds, WA 98026
Advanced heart failure and transplant cardiology, Cardiac stress tests and monitoring, Cardiology (cardiovascular disease), Cardiovascular imaging
4800 Sand Point Way NE Seattle, WA 98105
Pediatric cardiology
Univ. of Arizona College of Medicine
Medical education, 1996
UW - Division of Cardiology
Teaching Appointment
UW - Division of Cardiology
Fellowship, Cardiology
Oregon Health & Science University
Residency
Oregon Health & Science University
Residency, General Internal Medicine
Oregon Health & Science University
Internship, General Internal Medicine
Board Certifications
Adult Congenital Heart Disease, 2015, American Board of Internal Medicine
Cardiovascular Disease, 2003, American Board of Internal Medicine