Biography
Manjiri Dighe, M.D., is a board certified radiologist, chief of Body Imaging and director of Ultrasound at UW Medical Center and a UW professor of Radiology.

Dr. Dighe especially likes to work with patients who are actively involved in their care. She also likes bringing new technology to the forefront to benefit patients.

Dr. Dighe earned her M.D. at Topiwala National Medical College in India. She is a fellow of the Society of Abdominal Radiology and Society of Radiologists in Ultrasound. In addition to body imaging, she is an expert in obstetric and thyroid imaging. Dr. Dighe conducts research on thyroid nodules using non-invasive ways to diagnose malignancy, including ultrasound elastography. She also has a long interest and expertise in obstetric imaging.
Personal Interests
In her free time Dr. Dighe enjoys reading and traveling.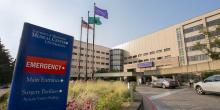 1959 NE Pacific St., 2nd floor Seattle, WA 98195
Colon cancer screening, Computed tomography (CT), Digital X-ray services (radiography), Interventional and diagnostic radiology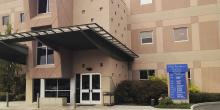 3003 Tieton Dr., Ste. 240 Yakima, WA 98902
Care for multiples (twins, triplets or more), Diabetes in pregnancy, High-risk pregnancy (obstetrics), Hypertension in pregnancy
Topiwala National Medical College
Medical education, 2002
Grant Medical College
Medical education, 1996
Thane Ultrasound Centre
Fellowship, Musculoskeletal Radiology
Grant Medical College-Administrative Dept.
Internship
Topiwala National Medical College
Residency, Radiology
Board Certifications
Diagnostic Radiology, 2009, American Board of Radiology