Biography
Manuela Matesan, M.D., is a board certified radiologist at UW Medical Center and a UW assistant professor of Radiology.

Dr. Matesan devotes her work to clinical activity, teaching and research in UW's Nuclear Medicine division. Her goal is to provide compassionate, personalized and the highest quality care for each patient.

Dr. Matesan earned her M.D. at the University of Medicine and Pharmacy in Timisoara, Romania. She is board certified by the American Board of Nuclear Medicine. Her clinical interests include general nuclear medicine, PET and SPECT/CT imaging. Her areas of research include application of nuclear medicine in oncology, including liver directed radiotherapy and radioimmunotherapy and brain imaging.
Personal Interests
Outside of work Dr. Matesan enjoys spending time with her family, traveling and outdoor activities.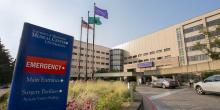 1959 NE Pacific St., 2nd floor Seattle, WA 98195
Colon cancer screening, Computed tomography (CT), Digital X-ray services (radiography), Interventional radiology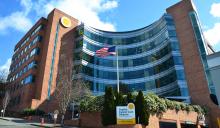 825 Eastlake Ave. E Seattle, WA 98109
Breast cancer, Cancer care, Colorectal cancer, Gynecologic oncology
UW - Nuclear Medicine
Fellowship, 2012
UW - Nuclear Medicine
Residency, 2011, Nuclear Medicine
Boise Veteran's Affairs Medical Center
Internship, 2008, Internal Medicine
University of Medicine and Pharmacy, Timisoara, Romania
Medical education, 2005
University of Medicine and Pharmacy, Timisoara Romania
Medical education, 1996
Board Certifications
Nuclear Medicine, 2012, American Board of Nuclear Medicine