Biography
Nathan Dooley, C.P.O., M.P.O is an ABC certified Prosthetist/Orthotist who enjoys collaborating with his patients to craft and fit prosthetic and orthotic devices that allows his patients to achieve their goals.

Dooley prides himself on listening to his patients, communicating with their physicians and therapists, and attempting to understand their unique problems and challenges to find the best possible solution.

Dooley received a Masters of Prosthetics and Orthotics from the University of Washington in 2014. He completed his clinical residency and has worked for UW Medicine as a Certified Prosthetist Orthotist since 2018.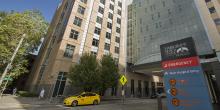 410 9th Ave., 4th Floor - Maleng Bldg Seattle, WA 98104
Fiber optic endoscopic swallow studies, Neuropsychology, Occupational therapy, Physical medicine and rehabilitation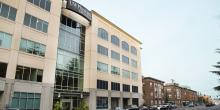 501 Eastlake Ave. E Seattle, WA 98109
Orthotics, Osteoporosis, Prosthetics
University of Washington
Medical Education, 2014, Orthotics
Board Certifications
Prosthetics/Orthotics, 2017, American Board for Certification in Orthotics, Prosthetics & Pedorthics