Biography
Nathaniel F. Watson, M.D., M.Sc. is a board certified physician, Director of the Harborview Sleep Clinic, Co-director of the UW Medicine Sleep Center, a UW professor of Neurology and past-president of the American Academy of Sleep Medicine and American Board of Sleep Medicine.

Dr. Watson excels at diagnosing and treating clinical sleep disorders of all types. He uses state-of-the-art technology to understand patients' sleep problems and creates active partnerships with them to achieve the best possible outcomes. Dr. Watson strives to help his patients achieve a high quality of life through resolution of their sleep disorders.

Dr. Watson is board-certified in neurology and sleep medicine. He actively researches and develops emerging technologies to unobtrusively measure sleep in patients' home environments. Additional research interests focus on sleep duration and the effects of sleep curtailment on health. He is interested in the interplay between neurological disorders and sleep, as well as the relationship between sleep disorders, cancer risk and outcomes. Dr. Watson is a national spokesperson for sleep health and sleep-related issues and a champion of public policy initiatives focused on fall-asleep driving and school start time initiatives.
Personal Interests
When not practicing medicine, Dr. Watson enjoys fishing, boating, backpacking, snowboarding, playing guitar, aquariums and spending time with his family.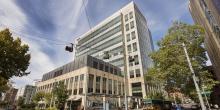 908 Jefferson St., 4th Floor Seattle, WA 98104
Behavioral healthcare, Behavioral insomnia care, Sleep medicine, Sleep surgery
Univ. of Washington
Master, 2009
UW - Dept. of Neurology
Fellowship, 2001, Clinical Neurophysiology
UW - Dept. of Neurology
Residency, 2000, Neurology
UW - Division of General Internal Medicine
Internship, 1997, Internal Medicine
Univ. of North Carolina SOM
Medical education, 1996
Board Certifications
Sleep Medicine, 2007, American Board of Psychiatry & Neurology
Neurology, 2002, American Board of Psychiatry & Neurology