Biography
Stephanie G. Cooper, M.D., is a board certified cardiologist at Harborview and a UW assistant professor of Cardiology and Medicine.

Dr. Cooper believes in working together with the patient to devise an individual plan of care based on her medical knowledge and the patient's and family's personal knowledge about the patient's views and preferences.

Dr. Cooper earned her M.D. at UC San Francisco. She is board certified in Cardiovascular Disease and Palliative Medicine. Her clinical and research interests include general cardiology, heart failure, palliative medicine and quality of life in cardiology patients with advanced disease.
Personal Interests
When she's not practicing medicine, Dr. Cooper enjoys family time, hiking, gardening and cooking.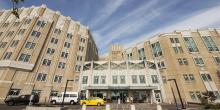 325 9th Ave., Ground East Clinic Seattle, WA 98104
Advanced heart failure and transplant cardiology, Cardiac electrophysiology-arrhythmia, Cardiac stress tests and monitoring, Cardiology (cardiovascular disease)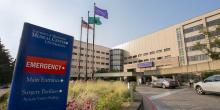 1959 NE Pacific St., 3rd Floor Seattle, WA 98195
Adult congenital heart disease, Advanced heart failure and transplant cardiology, Behavioral healthcare, Cancer care and your heart
UW - Division of Gerontology & Geriatric Medicine
Fellowship, 2012, Palliative Care
UW - Division of Cardiology
Fellowship, 1998, Cardiology
Univ. of California, San Francisco
Fellowship, 1995, Echocardiology
Univ. of Calif. San Francisco (Med)
Residency, 1994, General Internal Medicine
Univ. of Calif. San Francisco (Med)
Internship, 1992, General Internal Medicine
Univ. of Calif. San Francisco
Medical education, 1991
Board Certifications
Hospice and Palliative Medicine, 2012, American Board of Internal Medicine
Cardiovascular Disease, 1998, American Board of Internal Medicine