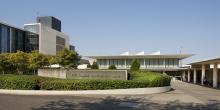 Valley Medical Center
Services
Clinic Services Header

Services available at this location include:
Allergy and immunology
Anticoagulation therapy
Behavioral healthcare
Birth center
Breast care
Cancer care
Cardiovascular services
Children's care
Critical care medicine
Dermatology
Diabetes care
Diagnostic imaging
Ear, nose & throat (otolaryngology)
Emergency services
Eye care (optometry exams)
Foot care (podiatry)
Gynecology
Hematology
Infectious diseases
Joint replacement
Kidney care (nephrology)
Level III trauma center
Maternal fetal medicine
Medical genetics
Midwifery
Neonatal Intensive Care (NICU) level III
Neurosciences
Obstetrics
Occupational medicine
Palliative care
Pharmacy
Physiatry
Preventive medicine
Primary care
Primary care - pediatrics
Psychiatry
Pulmonary and respiratory disease care
Radiation oncology
Rehabilitation medicine and rehabilitation
Rheumatology (connective tissue disease)
Sleep medicine
Sports medicine
Surgical care
Urgent care
Urology
Wound care
Content Blocks
Sign up or Sign In: eCare
You're in control of your care with eCare, our online patient portal.
Clinic Overview
Body
The medical home for residents of South King County and beyond
Founded as a public district hospital in 1947, Valley Medical Center is a 321-bed, acute care community hospital and clinic network.
As the oldest and largest public hospital district system in Washington State, Valley Medical Center serves more than 600,000 residents in Southeast King County. In addition to the hospital, VMC operates a network of more than four dozen primary, urgent and specialty care clinics throughout South King County.
Valley Medical Center is home to one of the busiest emergency departments in the state and is recognized as a regional leader in cancer treatment, heart and vascular services, joint replacement and orthopedics, neurosciences, stroke and spine, childbirth and neonatal care.
Directions & Parking
Driving north or south on I-5, take the northbound I-405 exit. At Renton, take the southbound Hwy 167 (Kent/Auburn) exit. From 167 southbound, take the first exit, South 180th. Off the exit, turn left at the signal on East Valley Rd, then turn left at the next light, heading east on SW 43rd Street. If you're northbound on Hwy 167, take the 43rd Street exit. Turn right off the exit onto 43rd Street South. To reach the main entrance, turn left at Talbot Road South, then left again onto the campus.
Our campus is located just east of Hwy 167 at the intersection of SW 43rd Street and Talbot Road South. Plenty of free parking is available, including valet parking at the main hospital entrance for a small fee.
Bottom Content Blocks Heading

LOCATION SPOTLIGHT